WHEN THE WORLD SHOPS,
I GO SKINCARE WILD!
Your post-Black Friday gift with any purchase, on us. Limited time only.
Shop Now
PUREANCE - SKIN NUTRITION FOR MENOPAUSAL WOMEN
Meet your skin's changing needs with Pureance's science-backed formulas.
Dry Skin
Keeps skin hydrated
Dullness
Enhances skin's natural shine
Fine Lines & Wrinkles
Reduces the appearance of aging lines
Blemishes
Promotes clearer skin
Aging Skin
Looks healthier and younger
365 day money back guarantee to every purchase.
Only superior quality USDA Organic certified ingredients.
Not tested on animals in any stage of the process. No animal based ingredients.
USDA ORGANIC CERTIFIED:
WHAT'S IN IT FOR YOU?
Pureance's USDA organic certification is your assurance that you're not just using any skincare product; you're nourishing your skin with the purest, highest-quality ingredients straight from nature. No GM ingredients. No controversial chemicals. Absolutely no parabens and phthalates. No synthetic colors, dyes, or fragrances. Only the finest skincare supporting you morning and night.
MOST DESIRED
Crafted with premium organic ingredients suitable for all skin types, including the most sensitive.
EXPERIENCE THE DIFFERENCE
Real results from peri- and postmenopausal women who used Pureance
92.9%
Noticed fewer wrinkles in 3 weeks*

100%
Said they would
recommend to friends*

92.8%
Experienced better
hydration in 2 weeks*

WITHOUT
Pureance in their skincare routine
WITH
Using Pureance in their skincare regimen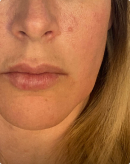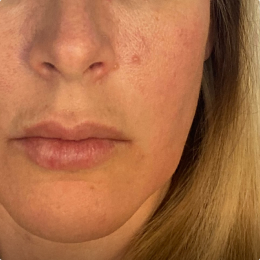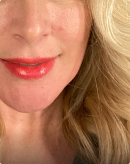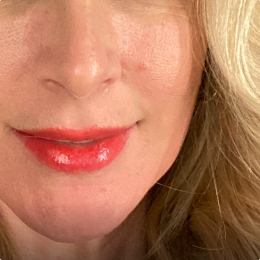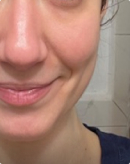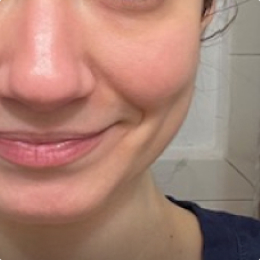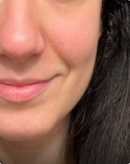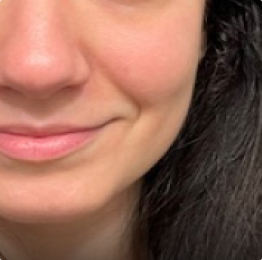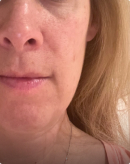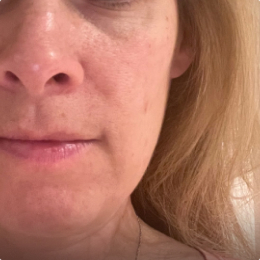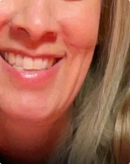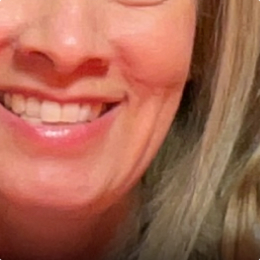 *Results based on the response of the private focus group with 14 people. Participants were females ages 45-55 with moderate fine lines/wrinkles, uneven skin tone, skin dullness, skin roughness, lack of skin tone clarity, and lack of skin firmness. Protocol used Cellular Hydration and Cellular Restore serum for a period of 1.5 months. Results not typical, yours may vary.
TRUSTED BY WOMEN
Here's what some of our clients are saying
Even Glow

I believe this product is very good. I've been using it for at least three weeks now and it seems to be working. I like it and I'm willing to tell friends about it and recommend it to them.
Joanne R.
Lift & Glow

I am delighted that after using Lift and Glow for only a week I can see a difference! I love the light silky feeling of the cream and how easy it is to be absorbed.The perfect nourishment for the sensitive area around my eyes. Thank you! KP
Katia P.
Less than a week!

I have been using four of your products. Two for two weeks and the other two for a few days. I am very impressed so far. I am going to be 84 years young in a few months and I love seeing my face back to a youthful glow. Thank you!!!!
Bunny S.
Even Glow

I'm almost 70... and my face skin looks so much better, I put it on other "saggy skin" parts!
Melissa V.
Amazing

This is the best product for your face - Lift and Glow. It took away the wrinkles around my eyes. I'm 69, didn't wear make up because of my wrinkles. Now my skin is so firm and soft I can wear make up again. I still can't believe this product is so good. I have been using this for 3 months. I just ordered again. Can't be without it.
Juanita S.
Best Serum I've Found

I have been using Cellular Hydration serum for 3 months now and I can definitely see the difference.
Paula S.
Even Glow

Hi I had ordered 3 bottles and received them. I am still on the first one. This is a great ORGANIC dark spot fixer. My skin loves it. THANK YOU!
Bettina S.
Great Product

Im very excited about finding this company and their products. I have waited until I have used the product for an entire month to ensure authenticity of my review. the Pureance Lift and Glow is an exceptional product. I began seeing results within the first few days. The organic composition is a valued plus! I have multiple skin and allergy issues which seem to be improving with this product. Delivery was extremely fast and well documented. I have nothing bad to say regarding the process. Kudos to Pureance, their staff, and products... they have gained a new customer !
Nancy J.
*Results not typical, yours may vary
PUREANCE VOICES
Join the community that celebrates wisdom, confidence, capability, and beauty. #IAmPureance